Summary of the season to look forward to in our tenth season:
| | | |
| --- | --- | --- |
| 16th October | Stella Lyons | "All the Lonely People" The Work of American Realist, Edward Hooper |
| 20th November | Shauna Isaac | The Inside Stories: The Real stories behind the most intriguing cases of Nazi looted art |
| 11th December | Tim Redmond | A Tour of Big Ben |
| 15th January | John Francis | Who Done it?  Hitchcock the Master of Suspense |
| 19th February | Mary Alexander | John Singer Sargent, Master of the Society Portrait |
| 18th March | Adam Busiakiewicz | The Queen of Instruments: The Lute within old master paintings |
| 15th April | Sian Walters | Raphael – A Master in the Making – 500th anniversary of his death |
| 20th May | Lars Tharp | Hogarth:  Harlots, Rakes and Crashing China |
| | | |
16TH OCTOBER 2019
"All the Lonely People" The Work of American Realist, Edward Hooper
Hopper was a painter of loneliness and melancholy; from solitary figures in offices, motel rooms and diners, to deserted towns. He portrayed a changing America and the isolation of the individual in the modern city. His works are visually stunning; characterised by striking colours, cinematic and cropped compositions which heighten tension. Flooded with light, his paintings expose detached figures and create a mood of eerie uneasiness. This talk considers some of his most arresting works, including 'The Nighthawks', 'Gas' and 'Automat'.
Stella Lyons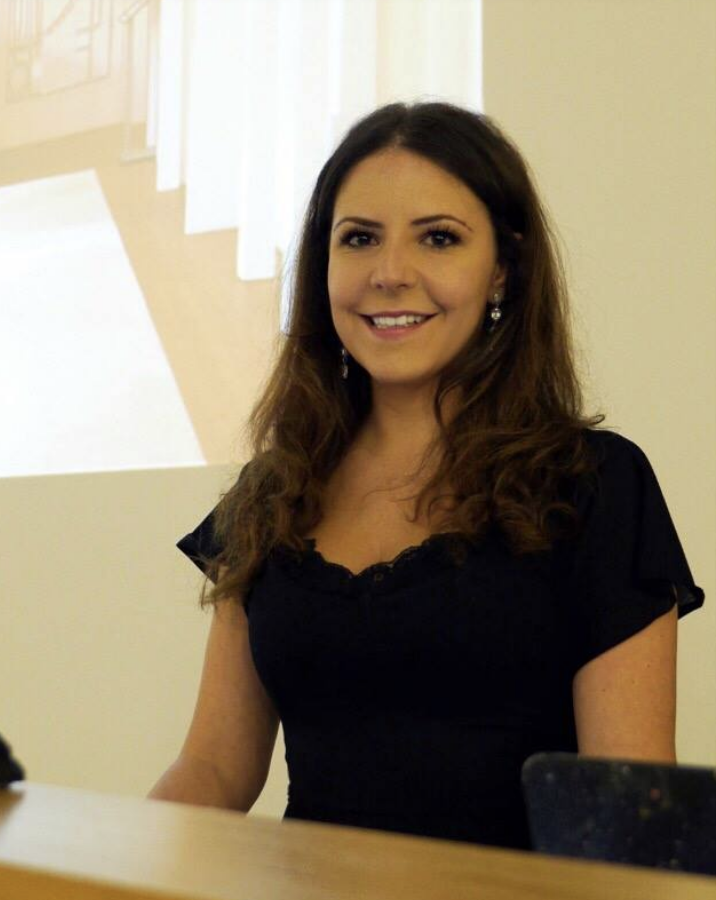 Stella Grace Lyons gained her BA in the History of Art with a 1st class in her dissertation from the University of Bristol, and her MA in History of Art at the University of Warwick. She spent a year studying Renaissance art in Italy at the British Institute of Florence, and three months studying Venetian art in Venice. In addition, she attended drawing classes at the prestigious Charles H. Cecil studios in Florence. In 2017, Stella was selected by The Arts Society to lecture at the launch of 'Drawing Room Discussions' in association with ROSL ARTS, hosted by Guardian arts correspondent Maev Kennedy. Stella runs her own art history courses and she is also a regular lecturer in the UK and Europe for The Arts Society, National Trust, Contemporary Arts Society Wales (CASW), Classical Education Forum, WEA, and several travel companies. Stella also works as an artist's model for the internationally renowned figurative artist, Harry Holland.
SPONSOR:
20TH NOVEMBER 2019
STOLEN MASTERPIECES: THE MOST SENSATIONAL ART THEFTS IN HISTORY
Stolen Masterpieces looks at famous works of art that have been stolen, such as Munch's The Scream and the masterpieces that were stolen from the Isabella Stewart Gardner Museum in Boston, including works by Vermeer and Rembrandt. Other works that I'll look at include Leonardo da Vinci's Madonna with the Yarnwinder and Titian's Rest on the Flight into Egypt. I'll talk about why thieves steal and the appeal of famous masterpieces. I will also discuss how art theft is the 3rd largest international crime after the selling of drugs and arms, and the implications of this.
Shauna Isaac
Shauna Isaac has been active in World War II art restitution for several years and has worked with families and government organisations to recover Nazi looted art. She set up the Central Registry on Looted Cultural Property and served as a member of the Working Group for the Holocaust Era Assets Conference in Prague. Shauna studied at the Courtauld Institute of Art in the UK and Smith College in the USA. She is a regular lecturer at the Sotheby's Institute of Art. Her publications include articles for The Art Newspaper, The Times Literary Supplement and Art Quarterly. She is a contributor to the book Insiders/Outsiders: Refuges from Nazi Europe and their contribution to British Visual Culture.
SPONSOR:
11TH DECEMBER 2019
A TOUR OF BIG BEN
Big Ben is one of the most iconic buildings in the world – it identifies the UK and democracy in the Western world. But there is a lot more to this tower than the beautiful external gothic architecture; and Tim will prove this to you. Using stunning images, he will take you on a virtual tour of the interior, saving you the effort of climbing 334 spiral stairs. He will explain the historical background and discuss the friction between the often controversial personalities involved in the building and designing of the tower. Tim will then take you behind those magnificent clock faces; show and explain the workings of the enormous clock mechanism; before finally taking you into the belfry and presenting before you – Big Ben, the most famous bell in the world!  After all that excitement Tim will ensure you safely descend the stairs ready for your well-earned cup of tea!
Tim Redmond
Tim spent his earlier career as a detective in the Metropolitan Police, working on murder, kidnap and anti-corruption investigations as well as in covert criminal intelligence. He finally retired as a Detective Superintendent and as the first police adviser to the Foreign and Commonwealth Office. During his career Tim often gave presentations to large audiences, either for operational briefings or at conferences.
On retirement Tim decided on a complete change of direction, becoming a City of London tour guide and working for a London tour operator, specialising in tours around the UK. He then used the knowledge gained to become a guide within the Palace of Westminster, specialising in tours of Big Ben. His many guests on tours of the clock tower have included people such as Michelle Obama, Bill Gates and members of both houses of parliament. He also appeared in UK and overseas documentaries of the tower. Big Ben is now closed for a lengthy refit but Tim still guides people on tours around parliament and continues to talk on many aspects of history and stories relating to parliament.
SPONSOR:
15TH JANUARY 2020
WHO DONE IT? HITCHCOCK, THE MASTER OF SUSPENSE
Alfred Hitchcock was a film director and the 'master of darkness'. He made over fifty feature films where we often see innocent people were caught up in circumstances beyond their control. His Catholic upbringing and uneasy relationship with femininity will be discussed in his early work of the Silent Era. London based dramas, Blackmail (1929) and Dial M for Murder (1954) will be closely analysed. After moving to Hollywood, Hitch created several masterpieces of cinema including Vertigo (1958) and Psycho (1960). Although often regarded as a skilled entertainer, the French New Wave critics of Cahiers du Cinema argued that Hitchcock's films should be regarded as artistic masterworks. He remains by far the most studied film director of all time.
John Francis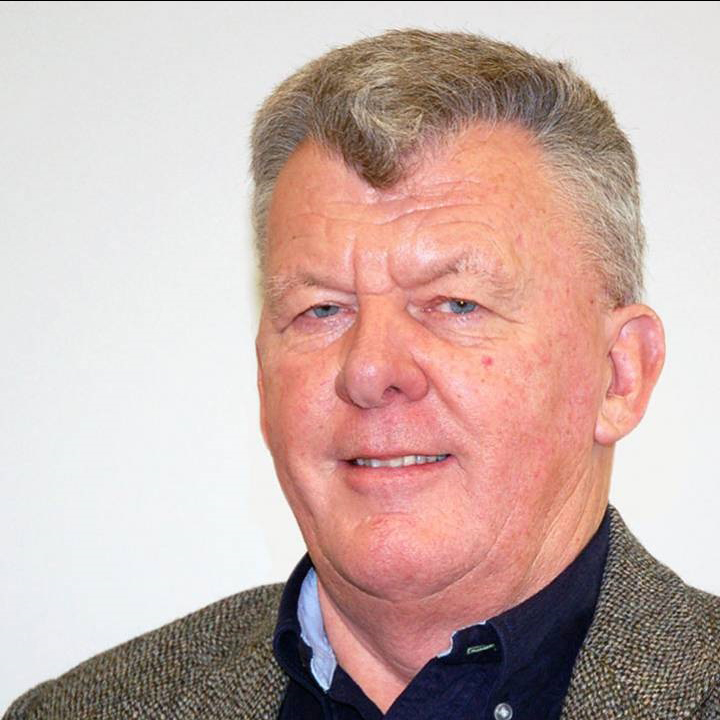 John is an inspirational speaker who has delivered lecturers, workshops in the US (Texas, California, Massachusetts), Beijing, Malaysia and the UK. Initially trained as a painter, John was awarded the Max Beckmann Memorial Scholarship in painting in Brooklyn, New York and went on to be artist in resident for the state of Texas.
Later in his career John produced and directed several short films and animations. He has taught film, art and pedagogy at the University of Exeter, Arts University Bournemouth, University Sains Malaysia, Southwestern College, California, Brunel University, London and recently Kingston University.
SPONSOR:
19TH FEBRUARY 2020
JOHN SINGER SARGENT – MASTER OF THE SOCIETY PORTRAIT (S)
Ironically it was never John Singer Sargent's intention to become a 'paughtrait' painter. This lecture will explore Sargent's versatility, psychological insight and humorous observation in his dazzling society portraits, ranging from presidents, oil magnates, and patrons of the arts and their children, to the aspirational new plutocrats who sought social recognition in the absence of aristocratic lineage.
Mary Alexander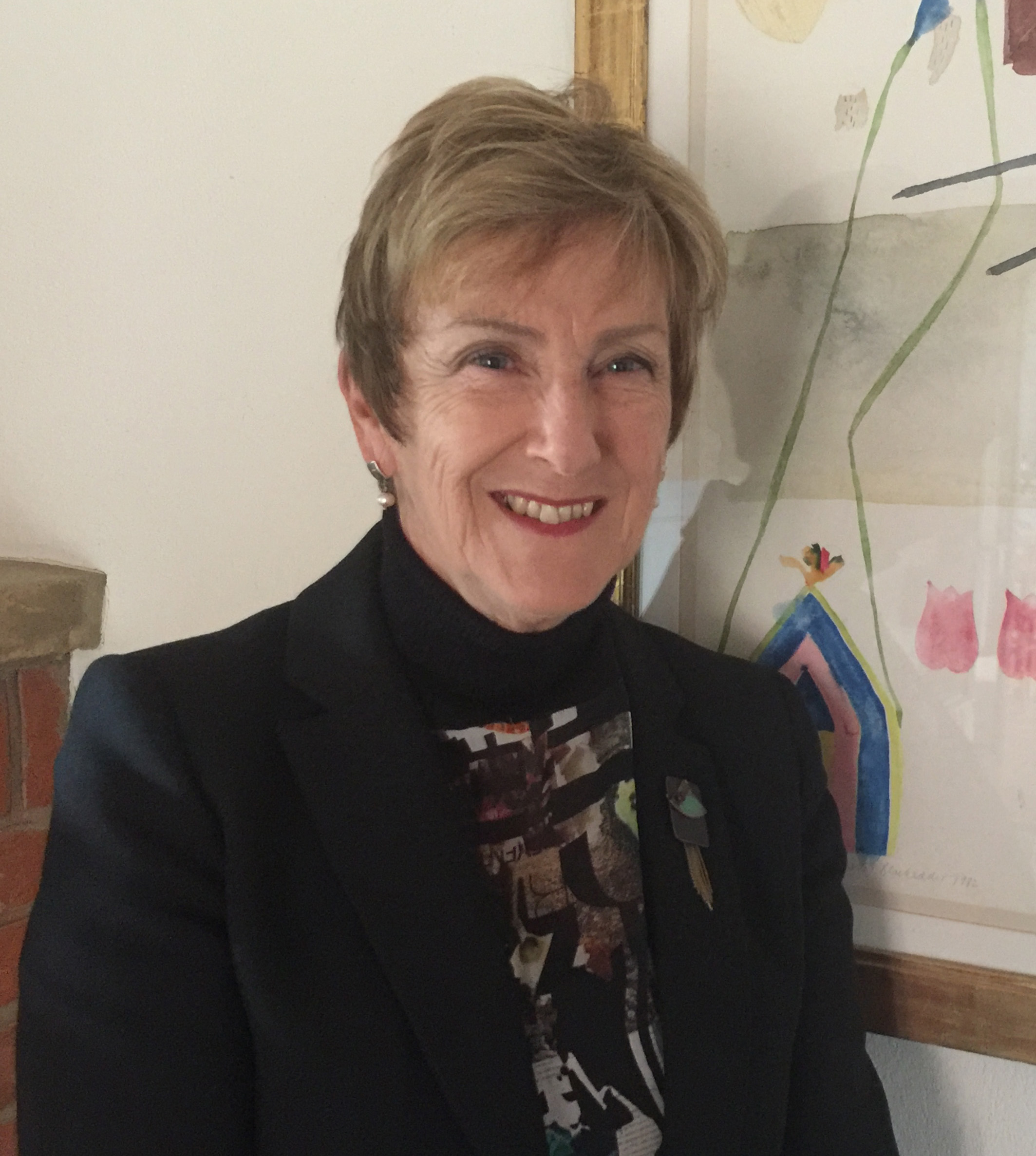 Thirty years' experience as a lecturer, with a BA in History and History of Art and a MA with distinction in History of Art from University College London. Experience includes public lectures in museums, tutoring for the Open University, visiting lecturer at Christie's Education in London, museum curator at Platt Hall, the Gallery of Costume, Manchester. Now a freelance lecturer to various arts, heritage and antiquarian societies. She also worked in Pentagram design consultancy in London and New York, organising conferences and special events. Author of various articles on design and visual awareness issues, her background combines an unusual blend of academic and visual communications skills. Lectured for ADFAS Australia and New Zealand in 2011, 2013 and 2016. Mary is an enthusiastic member and President of The Arts Society Glaven Valley.
SPONSOR:
18TH MARCH 2020
THE QUEEN OF INSTRUMENTS: THE LUTE WITHIN OLD MASTER PAINTINGS
The lute holds a special place in the history of art: painters of the Italian Renaissance depicted golden-haired angels plucking its delicate strings, evoking celestial harmony; in the sixteenth century, during the rise of humanism, the lute was a becoming pastime of educated courtiers, as depicted by the likes of Holbein and Titian; throughout the seventeenth century, the instrument continued to play a key role in emphasising the intimate, debauched and transient pleasures of interior scenes by Jan Steen and portraits by Frans Hals. This lecture looks at the lute, and other musical instruments, as devices to express various aspects of the human character throughout the ages.
(As part of this lecture, there is an option for live music performance; faithfully reproduced solo lute music and/or accompanying the voice and other instruments.)
Adam Busiakiewicz
Adam Busiakiewicz is an Art Historian, lutenist and lecturer. After completing his Bachelor's Degree in History at UCL in 2010 he held the position of Head of Historical Interpretation (curator) at Warwick Castle. He left the castle in 2013 after winning a full AHRC studentship to pursue a Master's Degree in Fine and Decorative Art at the Sotheby's Institute of Art, London. He is currently pursuing his doctorate in Art History at Warwick University after winning a CADRE Postgraduate Scholarship in 2017.
Earlier in December 2014 he became the youngest Guide Lecturer at the Wallace Collection, where he regularly gives talks, tours and lectures to both public and professional audiences. He has also given lectures at the National Gallery in Trafalgar Square, London, and is organising a series of talks there on the lute in paintings in 2018.
Adam is currently planning a publication on the Grevilles of Warwick Castle, and has had articles published by the British Art Journal, The Sidney Journaland Hispanic Lyra. He was also the Editor of the Georgian Group's 80th Anniversary Exhibition catalogue entitled Splendour! Art in Living Craftsmanship (2017).
SPONSOR:
15TH APRIL 2020
RAPHAEL: A MASTER IN THE MAKING (2020 MARKS THE 500TH ANNIVERSARY OF HIS DEATH)
Raphael is often referred to as one of the three giants of the High Renaissance in Italy, alongside Michelangelo and Leonardo da Vinci, yet his fame and position in the canon of art history may seem hard to explain. He made no discoveries like those of his celebrated rivals: although undoubtedly a draughtsman of exceptional talent he made no great progress in the fields of anatomy, science and construction nor did he share the wide-ranging talents which Leonardo and Michelangelo demonstrated in so many disciplines. Furthermore, his career was short-lived as he died tragically young, aged 37. Yet in this relatively short space of time Raphael managed to move from humble initial commissions in and around his home town of Urbino to the covetous position of one of the leading artists at the court of the most important patron in Italy, Pope Julius II, for whom he created some of the most sublime and influential frescoes of the early 16th century. We explore how Raphael achieved this extraordinary rise in status, tracing the development of early works and influences to the masterpieces created in Rome.
Sian Walters
Studied at Cambridge University. Lecturer at the National Gallery and The Wallace Collection and taught at Surrey University, specialising in 15th and 16th century Italian painting, Spanish art & architecture, and the relationship between dance and art. Also teaches private courses, and organises lectures, study days and art holidays abroad. Has lived in France and Italy, where she worked at the Peggy Guggenheim Museum in Venice.
SPONSOR: The daughters of the late Hon. Solomon Seruya OBE
20TH MAY 2020
HOGARTH: HARLOTS, RAKES & CRASHING CHINA
Hogarth brings pots, crocks and all manner of chinaware onto his stage as bitpart players in his social dramas. From the Harlot's dingy garret to milord's swanky mantelpiece, ceramics teeter, tumble, or merely stand helplessly by, symbolic commentators on the goings-on around them. We delve into the stories, we reveal and even identify particular ceramics and show how Hogarth's images themselves became sources for the ceramic workshops of Europe and China. A unique and stimulating talk, colliding material culture and moral commentary. You will look at Hogarth and ceramics with new eyes.
Lars Tharp
Lars is a Ceramics as well as a Hogarth specialist. Most of his current talks focus on the European and the East-West China trade and the material world of the 17th and 18th century. He is a regular lecturer and broadcaster and leads occasional tours to China. Born in Copenhagen, he read Archaeology at Cambridge, was at Sothebys for sixteen years, and is today London's Foundling Museum's 'Hogarth Ambassador'. He holds an Honorary Doctorate in Art, is a Fellow of the Society of Antiquaries of London and sits on the court of The Company of Weavers, London's oldest guild. He has served twice on the Art Fund's Annual Prize to Museums and Galleries. He has presented numerous programmes on TV and radio, he writes on many subjects, is passionate about music and shares Archie (a black Labrador) with his wife and their two grown-up daughters. Further information can be found on his website.
SPONSOR: